Pass in Peace
Brief
GRIT Legal saw a need to help more people make better plans for what happens when we die. Pass in Peace is GRIT Legal's innovative service wherein they help clients to create important legal documents like Wills and Power of Attorney documents and at the same time capture personal wishes that legal documents don't cover. The service is new, and the client needed help shifting it from an in-house service to a stand-alone brand. Pass in Peace is a great idea and has a range of potential growth options.

Studio Chenchen was engaged to develop the brand identity and design collateral for Pass in Peace. The brand needed to be connected but not beholden to GRIT Legal, attract an initial audience of older-aged customers, and suitable for the diverse future that Pass in Peace might grow into.

Scope
Branding & Strategy
Creative Direction
Illustration
Copy-writing

Website Design & Development
Social Strategy
Social Media Design


a human approach to passing.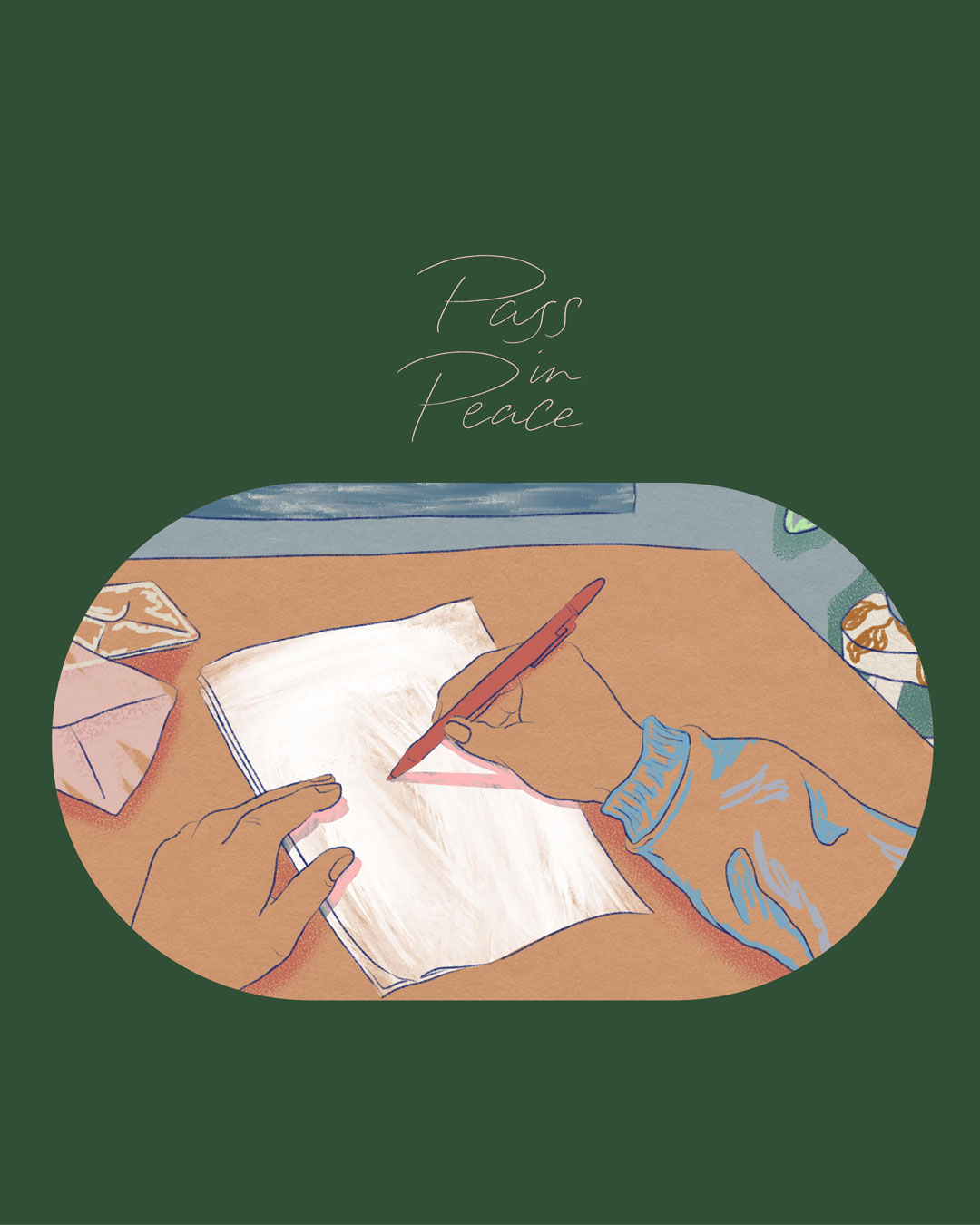 We created a simple, inviting brand narrative and identity that appeals to the target market but creates an attractive and versatile platform. Our brand concept centered around the idea that we might approach end-of-life planning with the same level of personal curation that we so often take to other parts of our lives.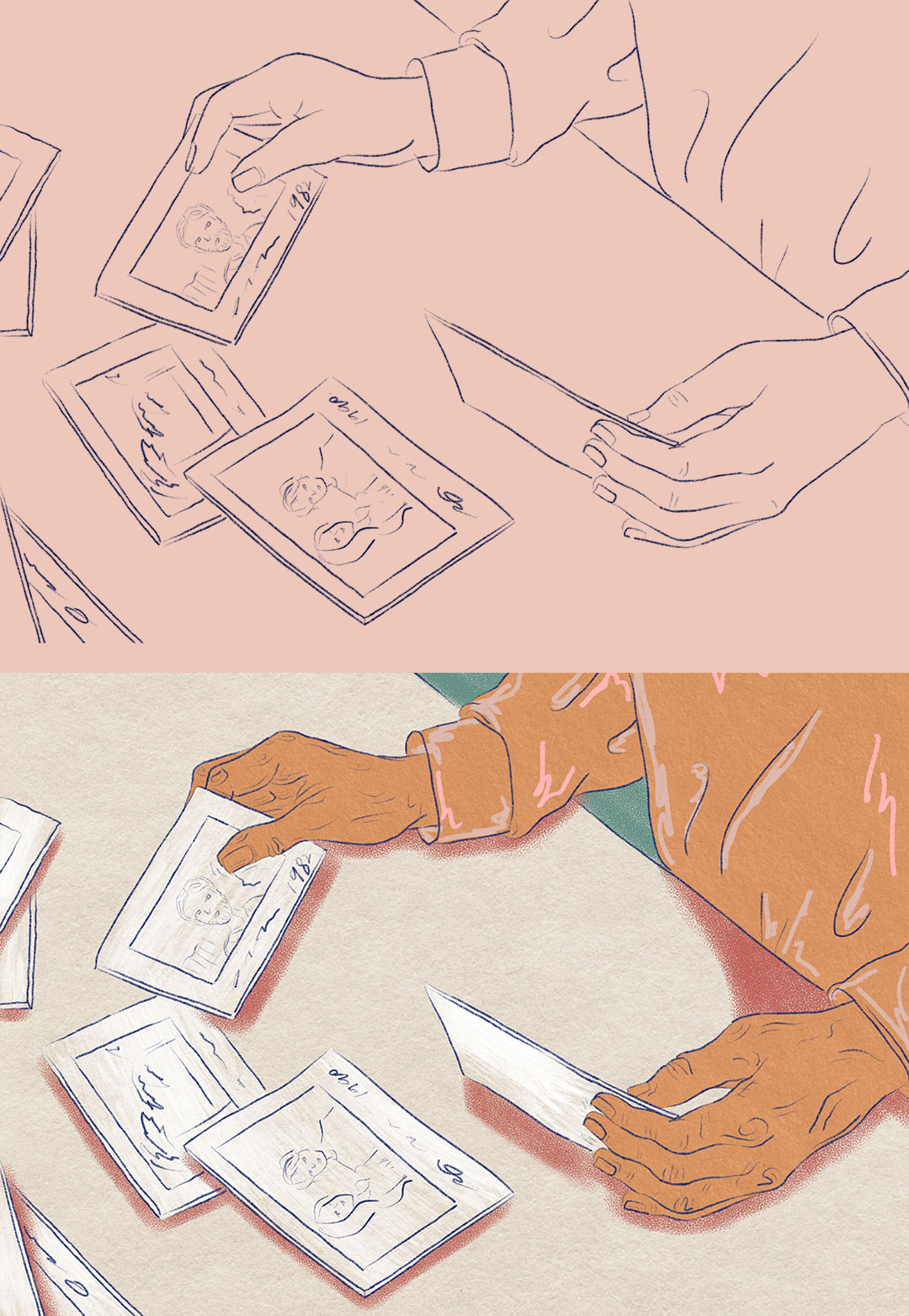 Helping you, and helping your loved ones.
Pastel colours and a series of illustrations are used to establish a warm and reflective mood, while the subjects keep the feeling positive by focusing on the gifts we give to our loved ones by getting our affairs in order. We wanted to establish the brand clearly but tactfully around the taboo topic of death without restricting it from becoming more playful in the future, as the business builds and target audiences shift.
The website is kept simple, and we worked with the client to fine-tune a succinct way to communicate the brand's story, show how the service will work, and celebrate what makes it different. The output of this was a clear set of terms with icons and a process chart. These create a system and language that can be used in future documentation, marketing, and communication, giving a strong foundation for the future as the business continues to establish itself.
© 2023 Studio Chenchen PTY LTD. All rights reserved.

We acknowledge the traditional custodians of the land where we live and work, the Gadigal People of the Eora Nation, and we pay our respect to their Elders, past and present.