Sydney Lunar Festival 2020
Brief
Create a positive, inclusive and inspiring image of the rat, and celebrate the many different Asian cultures that celebrate the Lunar New Year.
Scope
Creative Direction
Illustration
A new zodiac cycle, and the story of those who go first.
Our branding & design concept for the 2020 Lunar New Year Festival is to link the symbolism of the Year of the Rat to the many hard-won "firsts" encompassed by Asian migrant stories in Australia. We wanted to elevate the Rat with pride, and honour the indomitable migrant spirit held by those charged with being the first.

Our primary image re-casts the Rat in a charming illustration that makes us want to love it- we do away with scary stereotypes and make it familiar, cute and cuddly.
A second set imagery uses historic portraiture of a man and a woman to represent diverse first-generation immigrants from Asia.

We framed these characters in crests of native Australian flora, including flowering gumnuts and the Waratah- NSW's official floral emblem.
The overall aesthetics are based on "Sailor Jerry" style tattoos- the heritage and journey of how this style came into being greatly matches and complements our concept.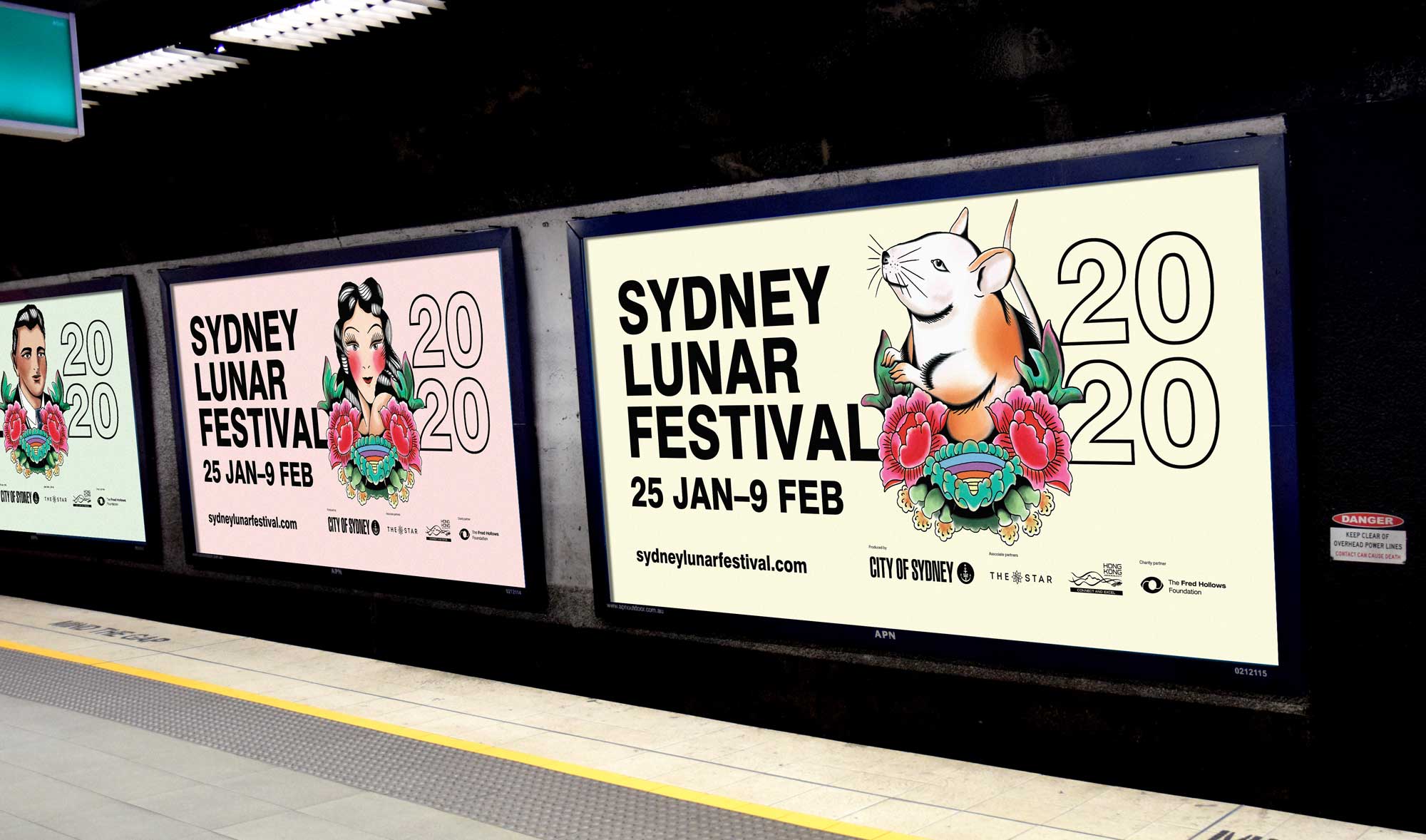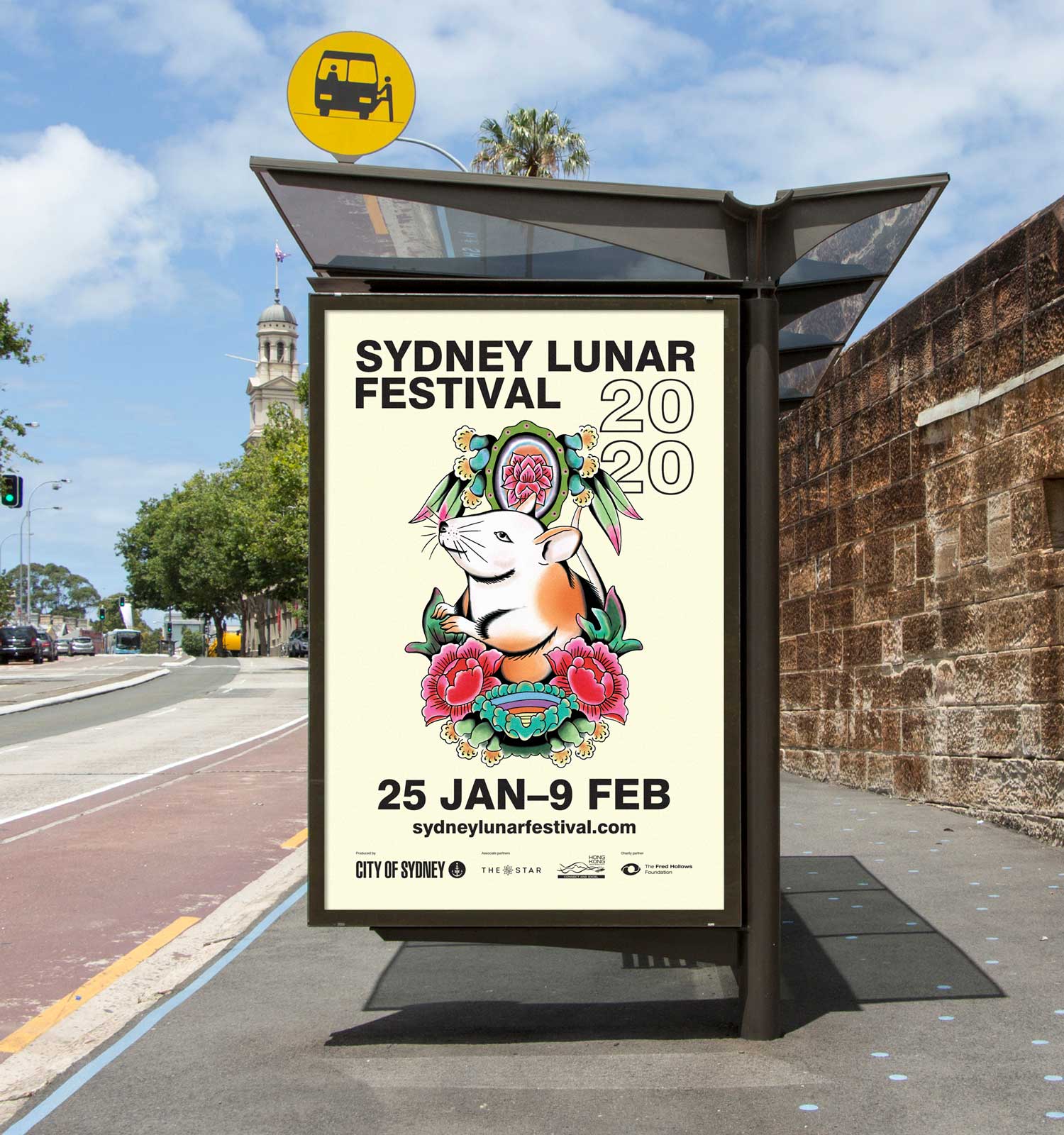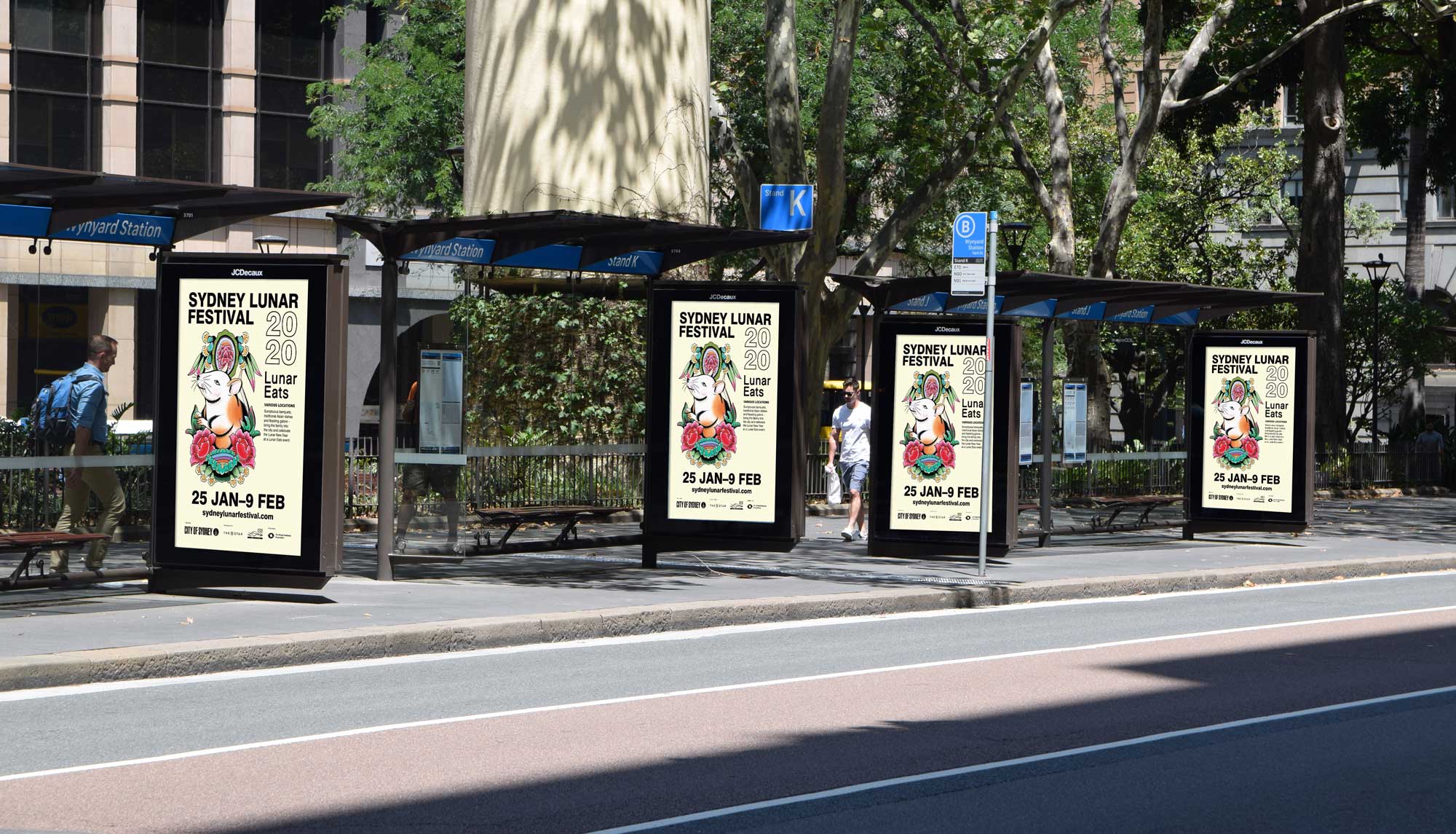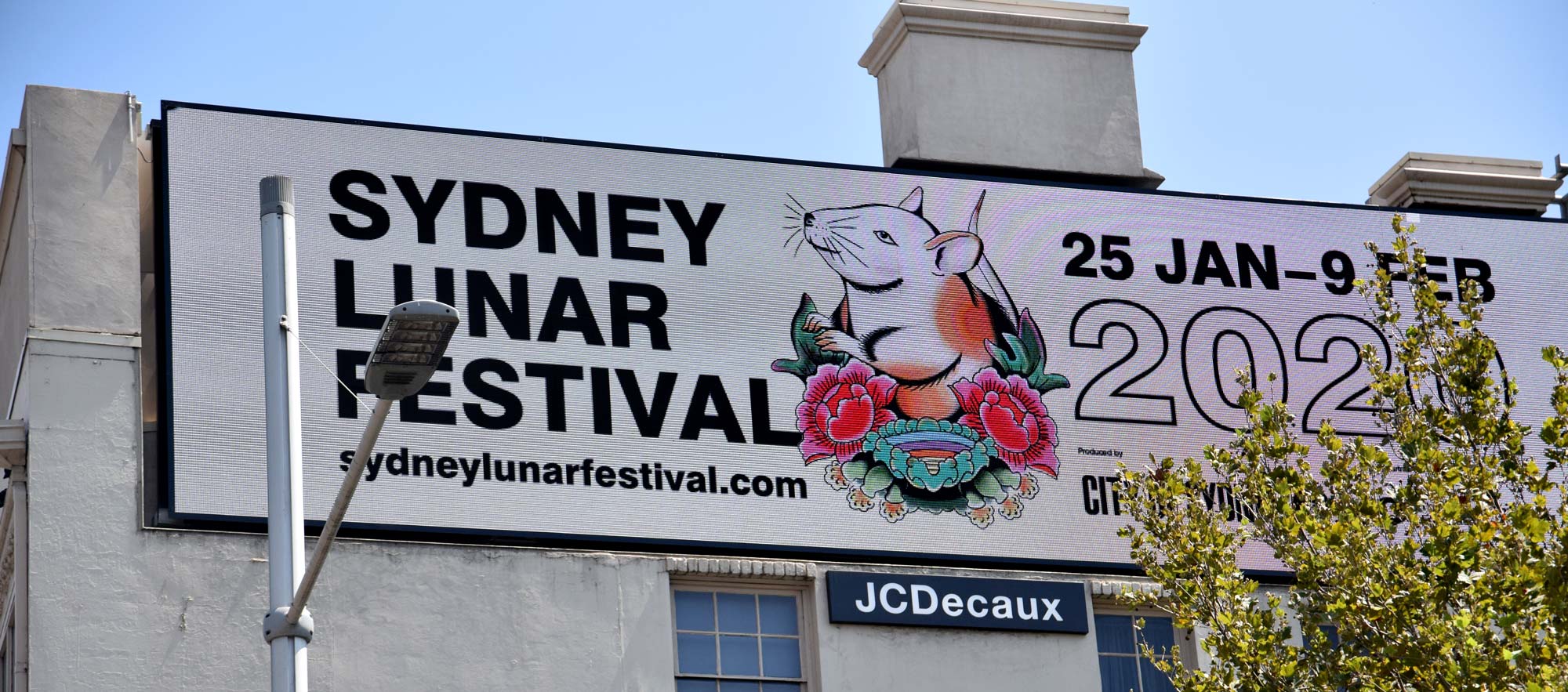 The end result brings out pride and transcendence in diversity- highlighting the grit, hard work, and the underdogs fighting for a fair-go. We hope it lets our Sydney community celebrate our diverse cultural heritage in a narrative that is proudly Asian and inclusively "Aussie as".

© 2023 Studio Chenchen PTY LTD. All rights reserved.

We acknowledge the traditional custodians of the land where we live and work, the Gadigal People of the Eora Nation, and we pay our respect to their Elders, past and present.